Viton products>>viton tubing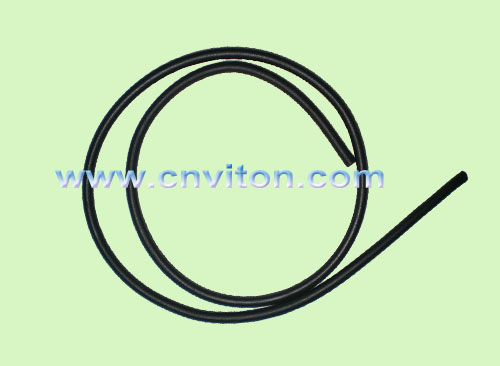 Name£º Viton Hose
Product Name: Viton Tubing/ Viton Hose/ FKM tubing
Material: 100% new fluoroelastomer, Kind Viton A or Viton B
Hardness: 55 shoreA--75shoreA
Working Temperature:  -30-- 260¡æ
Feature: Excellent resistance to aging, Ozone, Oils, fuels, lubricants, aqueous acid
Specification: inner diameter can be from 2mm to 50mm, minimum wall thickness can be 1mm Typical size: 1/8" ID, 1/4"ID, 5/16"ID, 3/8"ID,  4*7mm, 3*6mm, 5*10mm, 6*10mm, 9*14mm, 10*14mm Structure: pure viton tube/ textile wire reinforced/ SS wire braided
Application: transportation of oils, fuels, acids ,biodiesel, methanol and other corrosion chemicals.  
As flexible hose that worked under high temperature, heavy sunlight, Ozone. Length: 50meter/coil, 100meters/coil or any other certain length.